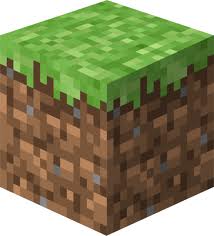 Sometimes you want to play your Minecraft world on another computer. Here is how to sync Minecraft across multiple computers using DropBox.
Sync Minecraft across Multiple Computers
I wanted to sync my Minecraft save to Dropbox, so I can continue to play my worlds on another computer, when I travel.
Commands to sync saved games
If your Dropbox folder is in another location, or has a different name, please modify the path accordingly.
Mac OS X
ln -s ~/Dropbox/Minecraft/saves/ ~/Library/Application Support/minecraft/saves
Linux:
ln -s ~/Dropbox/Minecraft/saves ~/.minecraft/saves
Was this helpful?
If you found my posts interesting, or I helped you figure something out, please consider tossing me a tiny gratuity for my time, research, to help offset the web hosting/development costs or to buy me a cup of coffee.

* This post may contain affiliate links. This means that I "might" receive a tiny amount of money, if you make a purchase using one of our links. It does not cost you anything extra, and helps us defray the costs of hosting and maintaining this site.