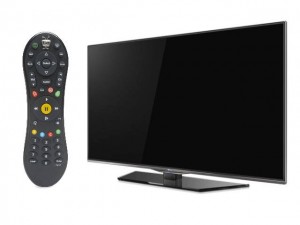 The TCL Tv's use the same Tivo remote codes as the RCA TVs. TCL50 Tivo Remote Code

TCL50 Tivo Remote Code
Getting your Tivo Remote to control your new TV can be a challenge. The TCL50 (LE50FHDE3010M) isn't documented in the Tivo list, so finding the proper code took a while.
The code for the 50″ TCL TV (LE50FHDE3010M) should be 0004.
Try the code 0004 on your Tivo or Tivo Premier remote.
Other RCA codes: 0001, 0004, 0006, 0011
Was this helpful?
If you found my posts interesting, or I helped you figure something out, please consider tossing me a tiny gratuity for my time, research, to help offset the web hosting/development costs or to buy me a cup of coffee.

* This post may contain affiliate links. This means that I "might" receive a tiny amount of money, if you make a purchase using one of our links. It does not cost you anything extra, and helps us defray the costs of hosting and maintaining this site.